Loughton Contracts Mark National Apprenticeship Week!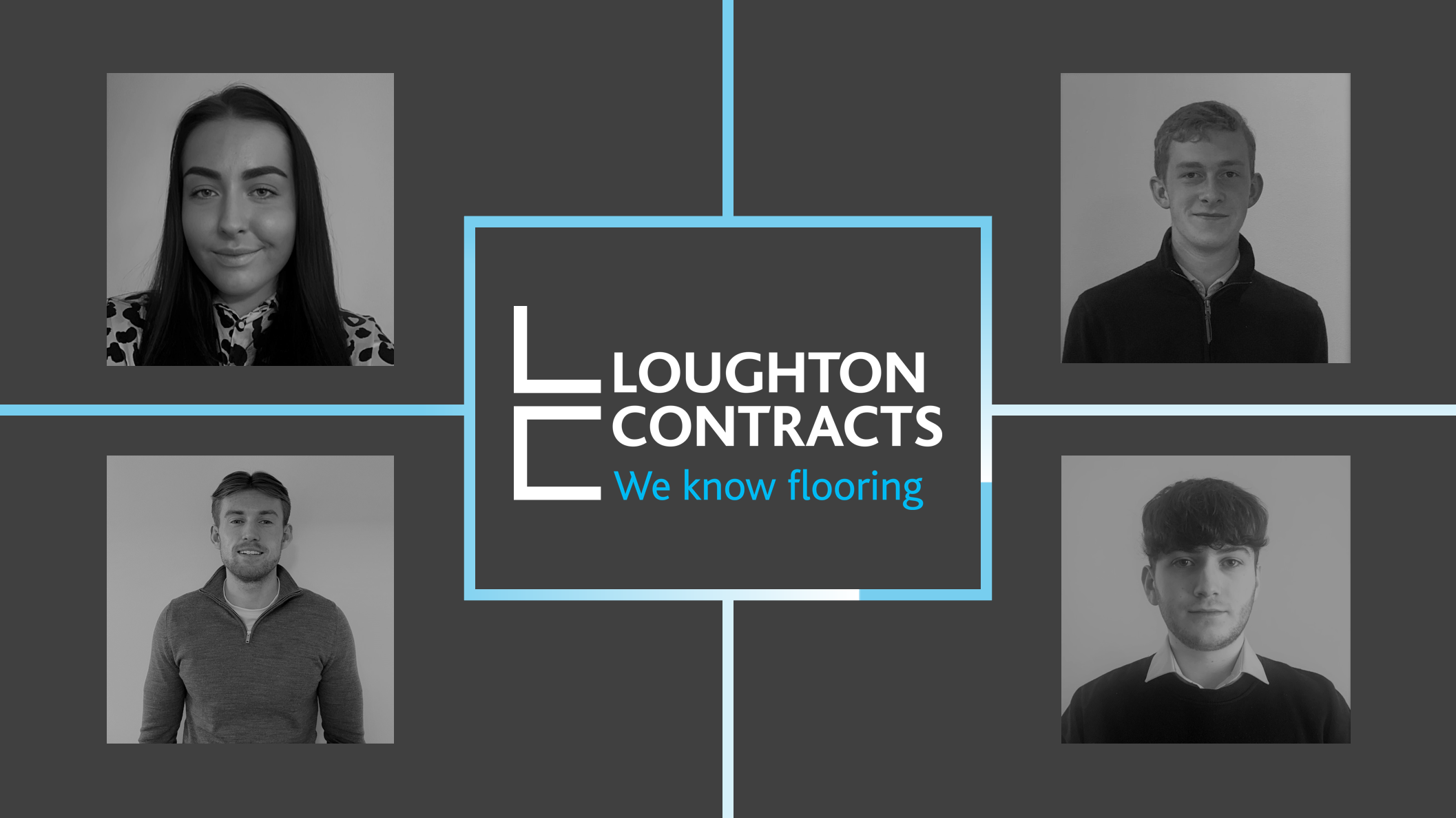 Over the course of this week, we have been giving our staff who are in the process of apprenticeships some much deserved recognition, as National Apprenticeship Week commences!
We currently have four members of staff in training courses which will give them valuable skills to ply their trade in the construction industry, and hopefully becoming long standing members of staff at Loughton Contracts.
George Green, Lauren Norman, Alex Hayes and George Burnett have been with the company for a sustained period of time and have proven to be huge assets to their respective teams.
George Green is currently studying for his HNC in Quantity Surveying. He is keen to develop his range of knowledge and skills in the construction, to really take him to the next level in his career. He said: "HNC was right for me because the course is part-time, one day a week making it easy to fit around working at Loughton's. I chose Quantity surveying in order to develop my knowledge commercially and use the skills I have learnt to help the Sales team to get jobs over the line."
The course is a challenging one, which gives valuable experience going forward. "I have studied a range of modules that has given me a broad and balanced knowledge of Quantity Surveying role within the Construction industry. I've developed practical skills relating to construction technology and sustainability, health and safety, quantity surveying, measurement, project, and risk management, and much more. I have enjoyed it so far, great experience and recommend anyone to do It if they want to improve their knowledge and skills within the construction industry,  not only commercially but as a whole!"
The company have really taken a hands on approach to help George with his development, and he certainly was happy to share how helpful Loughton Contracts has been, "The company has always been very helpful with my progression and development, I cannot thank them enough. I can always speak to anyone with queries and everyone takes there time to help. Directors within the company take a real interest in my academic growth, pushing me as far as I can go. This course has developed my roles within the company in the last year or so massively. I have been given greater responsibilities within the company such as estimating my own tenders, getting involved with the sales and winning my own projects. On top of now stepping up working with my own clients and having the responsibility of updating the Construction and Residential sales Forecast."
George has ambitious plans going forward, which are exciting for himself and also the company! "The plan for me is to get my HNC in the summer, and then focus more working at Loughtons winning more work, improving and progressing up the company."
Lauren has just completed her Level 3 Business Administration NVQ! A huge amount of work went into this, which has now given her a much wider range of skillsets. She said: "Over the course I had to learn all about administration of the business such as types of stakeholders, company values, finances such as invoices and payment types, HR information such as GDPR and all Laws and Regulations that companies follow and adhere to. My new qualification gives me an opportunity to show my knowledge and skills of admin based roles."
The company really tries to make sure that we have a regular number of people within the company developing their skillsets to give them the platform to succeed in the future. Lauren witnessed that first hand and said: "The company helped with this as all departments helped me with certain stuff I didn't know about due to not working in the department and the company also gave me one day a week to complete all my coursework so I never fell behind."
Lauren isn't planning on stopping there though. In the next year she hopes to gain even more qualifications to take her to that next level: "In the next year I am hoping to start a Level 3 NVQ for a Health, Safety and Environmental Technician to improve my knowledge and skills within the department that I work under."
Alex is currently working his way through his ACCA exams which, once complete, will qualify him as a chartered accountant. When asked about his aims for the next year or two, Alex said: "My aim is to have finished my exams in 2 years from now, and with Loughton's full support and flexibility, I think this is achievable. The syllabus looks at a vast number of topics such as "performance management", which goes hand in hand with my role of assisting our Head of Finance to look after our profit margins. It also covers areas which I hope to be increasingly involved with at Loughton, such as financial and management accounting."
As a company, we do our utmost to support our staff with anything that they need in their development, and Alex was definitely in agreeance when asked his opinion: "Over the last year and a half, my position here has allowed me to develop my knowledge in a variety of areas, such as Sales & Estimating, Commercial and of course, Finance. It has been great to learn a lot from many different people here, as I now have an improved insight into how the company runs as a whole. My Excel knowledge has greatly broadened too, giving rise to many useful reports such as a tracker for the labour department to use as a tool to control spend across the divisions. I am enthusiastic to keep furthering my knowledge and skills, to one day oversee the entire expenditure across all of our projects myself."
George Burnett is currently in his 2nd year of studying a level 3 course in The Construction Built Environment.
It's a course that he wanted to do, as it covers more of construction showing the start of a project going all the way through with each trade until it is handed over to the client. He said: "So far, I have been taught the standard Building Regulations in the UK and how to gain permission to start a build. Also, this course covers the first steps of a project with the foundations and early works before the construction of the building has started. We have also covered architectural design and have planned our own builds with marking out our own design/construction drawings on CAD and by hand. I am really enjoying this course as it has opened my eyes to how a carefully a project must be managed and planned with all different trades and shows we are a small piece of the puzzle when it comes to a journey of a project. It has made me more mindful of jobs I am working on and am now looking into more detail on projects and noticing more risks that may affect us as a business."
We like to think we are doing all we can to help anyone trying to make a career in construction, and it is good to hear that George supports this, "Loughton's have helped me along the way whenever I have needed assistance with allowing me to have time to complete assignments during working hours, any questions or queries I have may have members of staff have shared their experience and expertise in giving their advice. Loughton Contracts have also given me a clear plan going forward, once I have completed the level 3 course, I will have the option to then go on and study a HNC in the Construction Built Environment, or in another construction course. I am thankful for the opportunity given to me and look forward to the future with the potential to study more courses."
We are very proud of all of them for the hard work that they are putting into their respective careers, and its bound to result in a very successful one going forward!
Back to top