Queen (Of Flooring) Visits Battersea Power Station!!!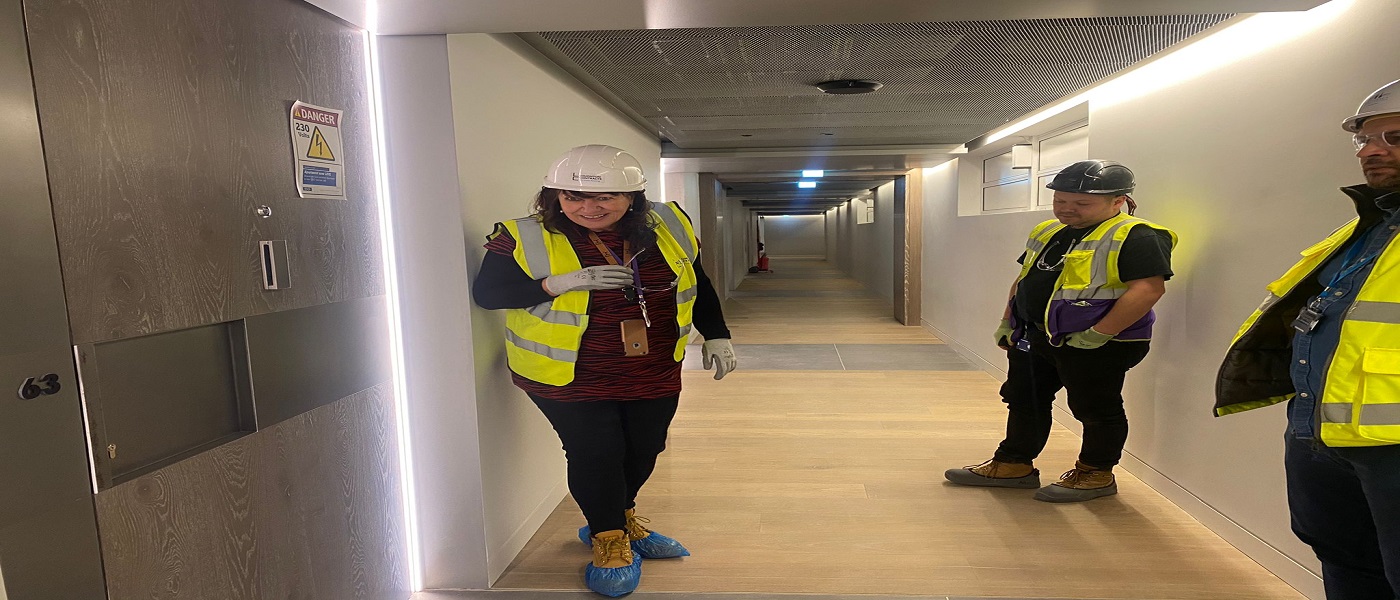 Loughton Contract's Sales Director and CFA Board Member Beverley McFarlane recently got the opportunity to check out the teams progress at Battersea Power Station Phase 2, London's most iconic residential development.
Beverley was heavily involved in the tender process for this project and this was the first opportunity for her to tour the former Power Station since we commenced works over 2 years ago. With the apartments in Switch House West and Switch House East now completed there was a stark difference to the last time she visited site.
Bev commented "It is not until you set foot inside this amazing and historical building that you truly appreciate the size and magnitude of this development project. Its so great to see it all coming together".
The Loughton Contract's team will shortly complete the 270 residential apartments on this project that has seen over 26,000m2 of engineered timber flooring installed. With high profile residents now starting to occupy the space and the retail element nearing completion, it won't be long before the Battersea Power Station opens its doors to the public.
Back to top