Home
›
News
›
Specifying sustainable products: Loughton Contracts offers advice on what's involved and where to start
Specifying sustainable products: Loughton Contracts offers advice on what's involved and where to start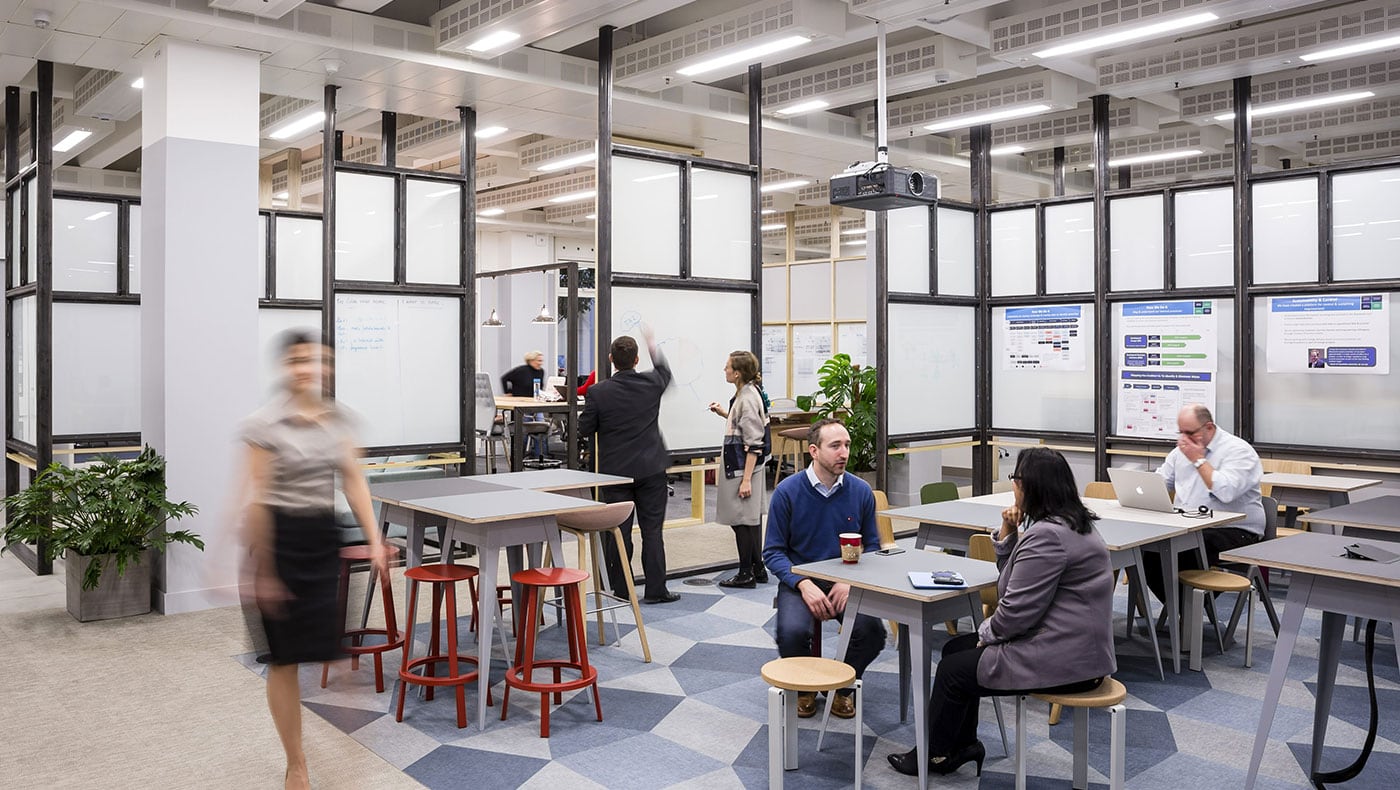 Across the board corporate clients and main contractors are, quite rightly, demanding more rigorous sustainable practice from their supply chains. They require documented proof regarding the materials procured for their projects, such as recycling certificates and FSC chain of custody hardwood flooring and plywood. With the dizzying array of products on the market all featuring varying 'Green' credentials, where do you start when trying to specify flooring and provide evidence of best installation practice?
Choosing a reputable and highly experienced flooring expert who can guide you through the minefield of pitfalls is key. For example, Loughton's collaborative approach allows clients to specify flooring that won't compromise the integrity of the design, while demonstrating rigorous environmental credentials.
Look for ISO 14001 registration which guarantees robust supply chain management systems, ensuring that products are sourced from credible, sustainable ISO 14001 and FSC accredited manufacturers with environmental product declarations, such as those who are BREEAM /LEED recognised and accredited. Membership of the Flooring Sustainability Partnership, of which Loughton Contracts are founder members, is also desirable.
Sustainable partnerships
Choosing an expert such as Loughton Contracts ensures that clients benefit from partnerships with all the leading flooring manufacturers. We cut through the noise, utilising our knowledge of the market to advise clients on fit for purpose, environmentally compliant products. Our experts save you valuable time by not only pulling out the factual information that allows you to easily compare a variety of sustainable products, but where relevant, suggesting higher rated alternatives.
Don't forget, it's not just floor coverings themselves that need to be considered. Loughton's active solvent substitute policy means that we promote the use of low VOC floor levellers, primers, adhesives, lacquers and oils at all times.
Meticulous advance planning
Once materials are specified and designs finalised, careful advance planning is essential. Loughton use digitising computers, setting out to the most economical points, so that precisely calculated quantities are ordered and waste minimised before even setting foot on site.
But it doesn't end there. Our Logistics Management keeps our carbon footprint and environmental impact as low as possible by sourcing supplies and materials locally wherever possible, allocating local labour and collating deliveries to reduce the total number of journeys and fuel required. Details of all of which must be recorded and added to the necessary compliance paperwork.
Onsite waste management
Once an installation is underway, detailed waste management practices and administration including waste bagging and weighing, must be employed to provide documented evidence of compliance.
Loughton Contracts maximise recycling opportunities through the re-use of offcuts where viable and the collection and return of surplus waste materials and packaging. We recently returned 800 kilos of carpet tile waste and 400 kilos of cardboard to Interface for recycling, from just one project!
With end user and manufacturer co-operation it is also possible to repurpose uplifted carpet tiles by donating them to grateful recipients such as local schools and charities. We give them away free and even have a waiting list.
Post installation
On completion, you should take advice from your flooring contractor about extending the life of your flooring through ongoing management services. They should be able to offer you regular cleaning and maintenance using appropriate specialised products and equipment, through to eventual end of life re-use, recycling or waste to energy – meaning no landfill.
Loughton Contracts own 'Loughton Direct' department ensures clients floorcoverings are managed throughout their service life.
In short, there is much more to sustainability than simply choosing a 'Green' product. Call in the flooring experts at the very beginning to ensure that your project is compliant from cradle to cradle, without compromising on style.
Loughton Contracts – we know flooring
Back to top