Clerkenwell Design Week 2019
We're off to Clerkenwell Design Week!
London is gearing up for the 10th Clerkenwell Design Week (CDW), which starts on 21st May. Set across three days, it's the annual focus for London's leading design district.
The event plays host to hundreds of showrooms, talks, workshops and installations, and our Divisional Director, Craig Anstey, will be going along this year.
One of the showrooms, opening their doors is Shaw Contract, a design leader in flooring solutions and surfaces. They've invited Brighton-based artist and graphic designer Lois O'Hara for a takeover of their showroom at 33 Great Sutton Street and will be showcasing some innovative new products.
Products we use from Shaw Contract's range
Shaw Contract manufactures broadloom, carpet tiles and LVT floor coverings, with some of the ranges now manufactured at their factory in Scotland.
For CDW2019, Shaw has installed its new Rigid Core LVT collection, called concrete + composed. It's an exciting combination of resilient flooring working alongside carpet tile, which is increasingly popular in today's commercial interiors.
What has Shaw Contract got planned for CDW2019?
Shaw will be exploring the theme Flow, which represents a meeting point of both artist and flooring manufacturer. It will look at the way people interact with and move within a space. And along the way it embraces colour, light, texture and movement, and features Lois's own artwork.
Lois O'Hara has transformed spaces from the interior at the OXO Tower in London, to a run-down public basketball court in Brighton. Her installations can often include drips, waves and the illusion of motion, and if you visit CDW, you'll be able to see these inspiration points within the Shaw showroom.
Shaw will also feature an Instagram powered mosaic artwork, which will be created in real time from visitor's photos in the showroom. Definitely something a little bit different. Plus, you'll have the chance to create your own piece of unique art in a poster workshop, run by illustrator and design duo RUDE Design.
The event runs from 21st – 23rd May and is open to trade and the general public, and you can find out more about what's on and how to get tickets on the website. We're looking forward to seeing how flooring products are being used and the new products and finishes being launched.
#WeKnowFlooring
As the leading UK commercial flooring expert, we know flooring and we've worked with Shaw Contract many times. Please Contact Us to discuss your next flooring project.
Back to top
ISO 45001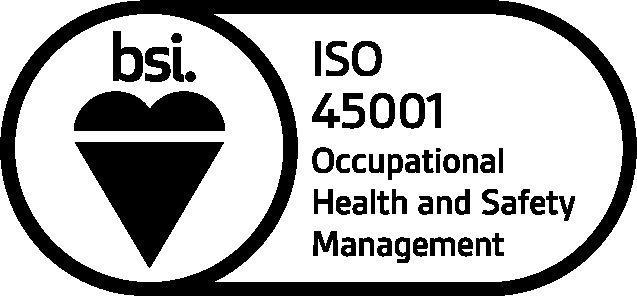 Loughton Contracts receive ISO 45001 accreditation!
We are delighted to confirm that we now have joined a list of professional companies that have transitioned from ISO 18001 to ISO 45001 accreditation. This latest ISO is now recognised as an International Standard with nearly 70 countries signing up to it.
By conforming to the ISO 45001, Loughton Contract's are now working toward improving Occupational Health and Safety risks. This new standard aims to reduce the number of work-related deaths by taking a more proactive approach to risk control.
"Over 7600 people die each day from work-related accidents or diseases"
Although we all have a responsibility to health and safety, the ISO 45001 focuses on senior management taking a greater ownership on this process. As a business we are concentrating our efforts to ensure that our workforce is appropriately trained and competent to carry out their working tasks. This includes everyone from management to fitters to labourers. Unlike the ISO 18001, which focused primarily on hazard control, the new ISO 45001 aims to improve the preventative measures used to reduce risk.
Remember, prevention is better than cure!!
To find out more about what we do just get in touch!
Back to top
Loughton Contracts help Overbury deliver on their first Ultra Site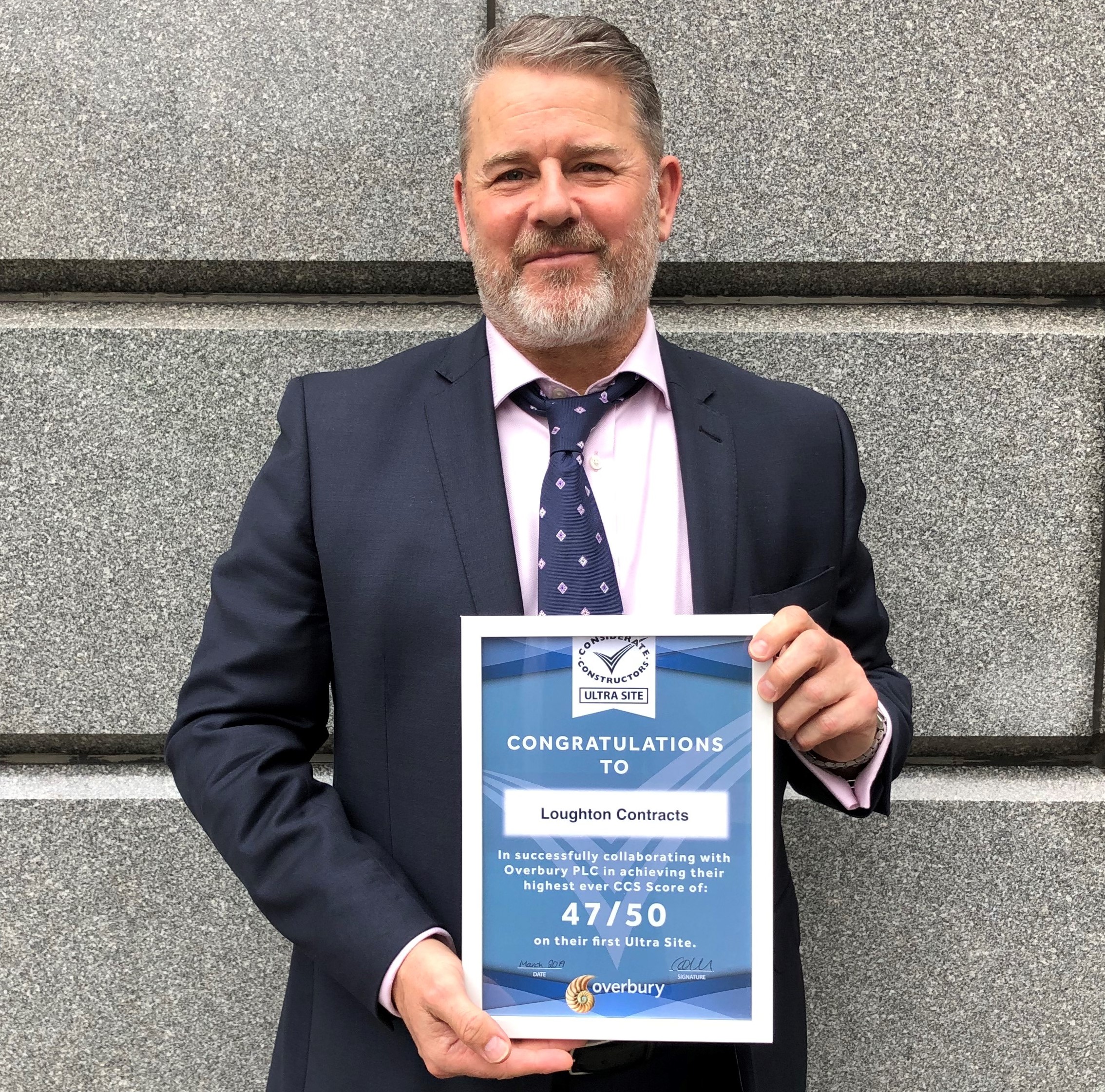 Loughton Contracts are thrilled to receive a Considerate Constructors Scheme award for outstanding performance by Overbury on their first Ultra Site.
The construction industry is always striving to improve performance and there are increasing commercial, social and environmental benefits that can be achieved by working closely together.Ultra Sites are the next step towards achieving a greater standard across the industry.
Projects can only be registered as an Ultra Site if there are an agreed number of contractors and suppliers that are registered for the Considerate Constructors Scheme. With Overbury's first-class supply chain of C.C.S registered sub-contractors it was only a matter of time before they had their first Ultra Site.
The aim of the scheme is to achieve higher standards and greater collaboration between trades across the construction industry and represent the pinnacle of achievement in exceeding the Scheme's Code of Considerate Practice.
This 15 storey Overbury project saw us supply and install a plethora of different floor finishes from a range of quality manufacturers. Loughton Contracts specialist install teams fitted products by Altro, Forbo, Milliken, Havwoods, Christy Carpets, Shaw Contract and Tai Ping Carpets to name a few. This project was a massive challenge that our team met head on.
There are many demands on those working on a construction site and it is vital that time, money and resources are used as effectively as possible. Our outstanding performance of this project contributed to Overbury achieving their highest ever Considerate Constructors Scheme score of 47 out of 50.
Project Manager, Doug Gregory "It was great to work with the Overbury team on this project and this fantastic score is well deserved. I can't wait to work with them on their next Ultra Site."
To find out more about any of the products used on this project just get in touch!
Back to top