Team Loughton take 5 awards at the CFJ Installation of the Year ceremony!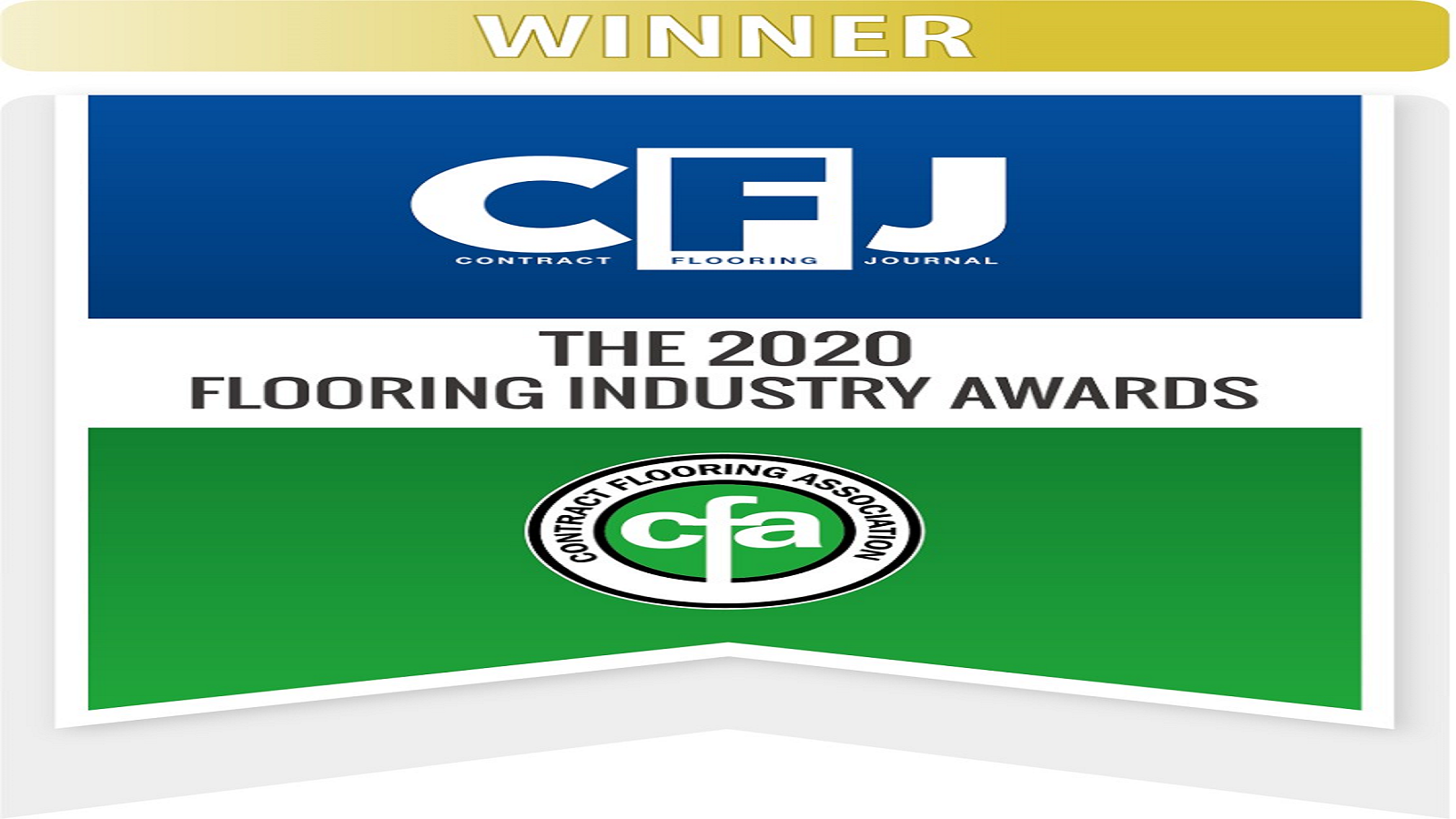 We are delighted to announce that Loughton Contracts picked up four team awards and one individual staff award at the annual CFJ Installation of the Year awards, which took place on Friday 11th September!
We were named as finalists in five categories, so to win four was a magnificent achievement for everyone at the company.
The first award was for 'Flooring in Offices' which we won for our project at Deloitte HQ alongside Milliken. The project, spanning over 25,000 square metres was a job to be proud of, and a much-deserved winner. See more on the project here.
The Second of our awards was for 'Flooring in Leisure Facilities' for our project at luxury health club, Equinox. We fitted various products at the job such as Madera timber and BSW rubber. Despite the various challenges faced by our team on this project, the final installation that we delivered here was a really beautiful timber floor. To see more about it, head to the case study on our gallery.
We delivered the hat trick when it was announced that we had also won the award for 'Flooring in Public Spaces' for our project at the brand-new Microsoft Flagship store in Regents Street. We installed over 500 square metres of Forbo Marmoleum, 700 square metres of American White Oak timber and 200 square metres of Interface carpet tiles. To see this superb flooring installation click here.
The last award, but certainly not least, was for the job at the prestigious Science Museum. The £24M "Wellcome Galleries" is now the largest medicine gallery in the world. Our timber installation team expertly installed over 47,000 individual pieces of timber, fully bonding them to the plywood subfloor using Mapei S995 adhesive. To give you an idea of the enormity of this project, if laid end to end, the timber would stretch for 17.9 miles! To see more on this amazing project, head to the gallery.
Now for a special individual award for a very special lady, our very own Beverley McFarlane took home the award for 'Outstanding Contribution to Flooring'. Bev has been in the flooring industry for over 30 years, and within that time has contributed so much to the industry. She is a fountain of flooring knowledge and the go-to person for technical queries amongst our team. Her passion for the industry is infectious, she is always generous with her time and an amazing mentor to so many of our team members, especially those who are new to our team or those who want to further their career.
An unbelievably proud day for every single member of our team, without whom none of this would have been possible, thanks team you are the best in the business and proves once again that we at Loughton Contract, really do "know flooring"!
Back to top