Team Loughton win Environmental award for site procedures at Sky Labs!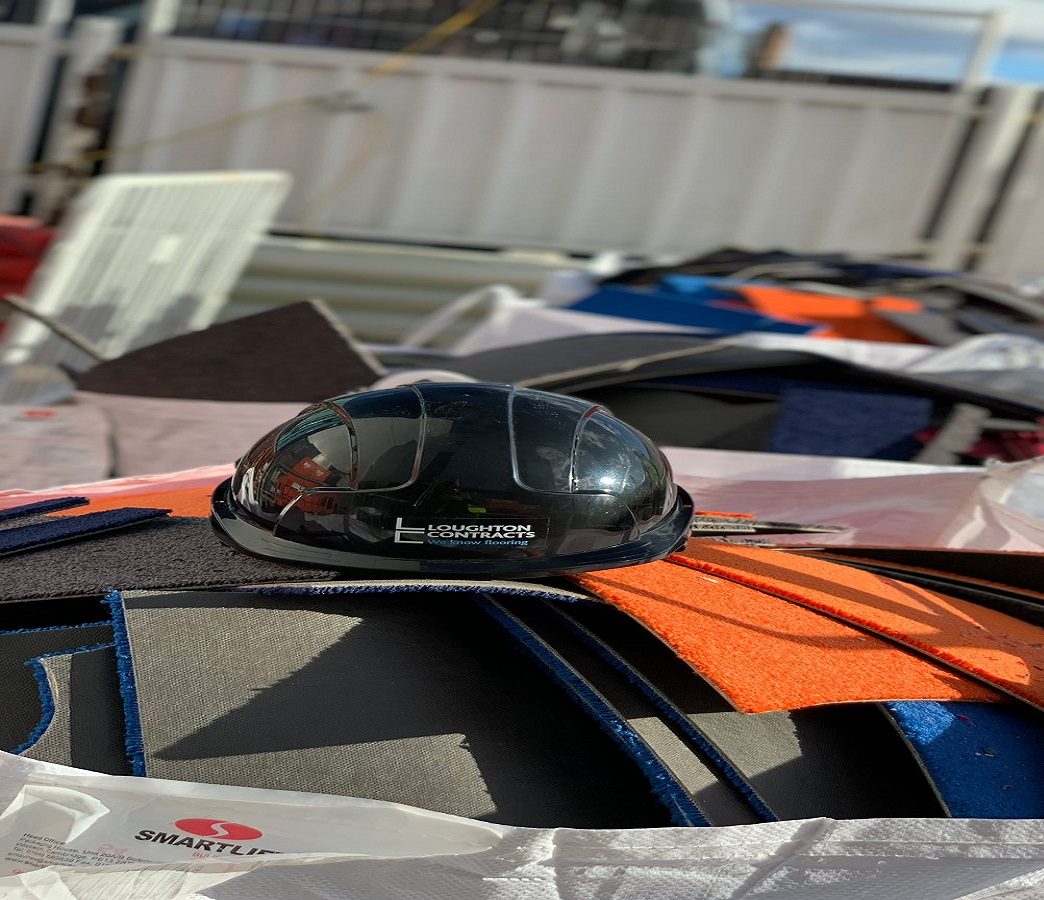 We are incredibly pleased to have received the site award for our on-site environmental procedures. We make no secret of the lengths that we go to, in order to be as environmentally friendly as possible, so this makes it all the more satisfying.
On this site, we recycled 5150m2 of Tarkett Palatino EcoBase carpet tiles, which was a huge contributor to the award win!
There were many other aspects which contributed to this award. We made sure that we worked with our suppliers diligently, to make sure that we eliminated single use plastic packaging on the project. The timber and plywood sub-floors that we installed, were all FSC certified, which means it meets the "gold standard" ethical production. The wood is harvested from forests that are responsibly managed, socially beneficial, environmentally conscious, and economically viable.
Something that we publicised a couple of months ago, was our partnership with Protec for their revolutionary 'Closed Loop' recycling scheme. The Remanufacturing Scheme enables them to take back the used sheets that they supply to their Manufacturing and Recycling Centre, where they shred, wash, and recycle them, before remanufacturing them in to new Proplex RE sheets ready to be used on site again. This was implemented perfectly on this site.
We put our BREEAM knowledge to good use, by supplying all BREEAM information, including the EPD's/VOC's and all responsible sourcing certificates. Thus, providing evidence of all sustainability factors. The adhesives that we used on this project, were all low VOC, so any potential health risks caused by harmful substances in the air, were as minimal as could possibly be.
Well done, Team!
Back to top