Contractor

Mace Interiors

Architect

Perkins & Will

Size

£740k

Products

Carpet Tiles, Rugs, Cork, Rubber, Timber
Loughton Contracts were appointed by Mace Interiors to supply and install new floor coverings to the London offices of American Multinational Financial Services corporation, AMEX.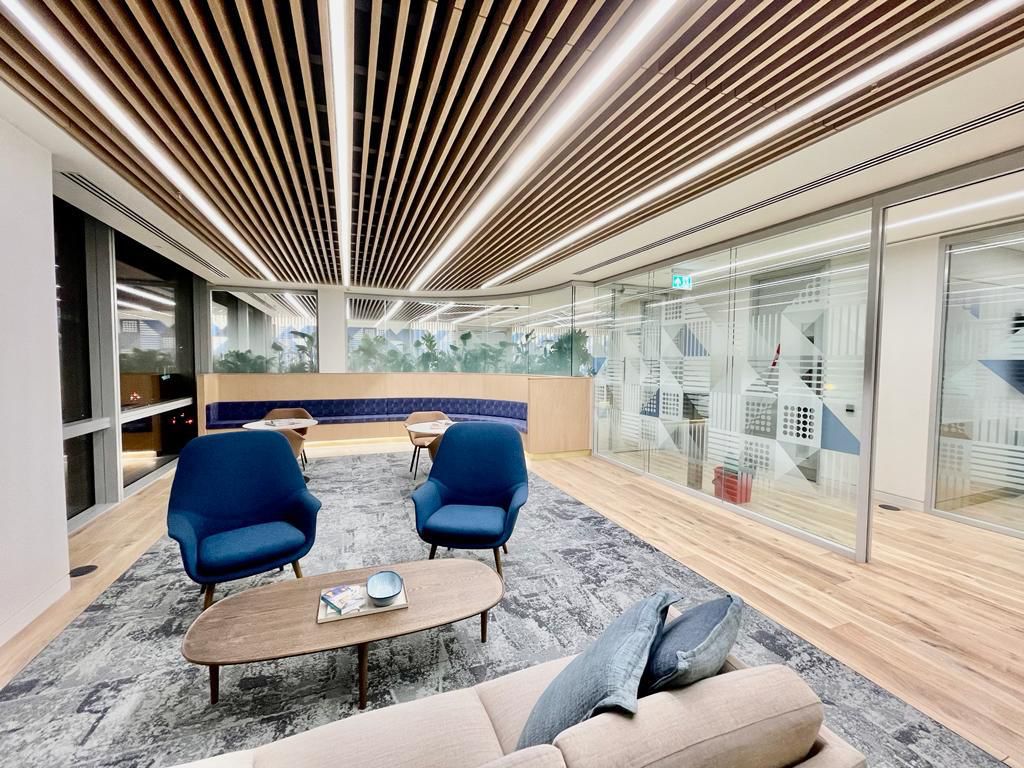 The project  featured an expanse of timber flooring, cork and rugs, phased over two different floors. The first element was predominantly meeting rooms which consisted of a mix of timber and soft flooring. With a four week programme, this project was extremely challenging for our delivery team.
There were numerous inset carpet areas, within the cork and timber flooring, that required precise setting out by our install team. We introduced specific sub-floor build ups to ensure each product transitioned seamlessly with the other. Additional surface rugs were also installed to give a heightened feeling of warmth and style.
All timber material was FSC certified and had a magnetic backing, removing the need for any adhesive, and resulting in lower VOC emissions.
Over 350m2 of rubber flooring was installed to the activity hub, storage, pantry and tea point areas across both floors. Open walkways featured 1,900m2 of Cork flooring, utilising the adhesive free "Uniclic" system. 4,500m2 of carpet tiles were installed to collaboration areas, focus rooms, offices, meeting rooms and open plan areas.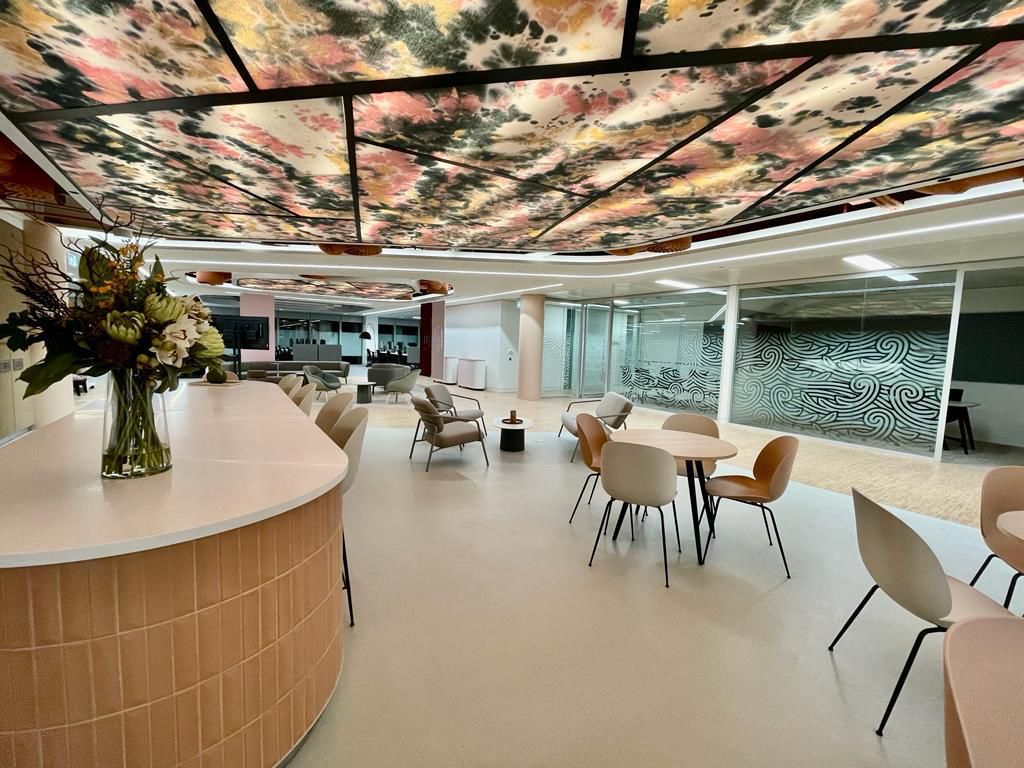 "Loughton Contracts carried out a fit-out project which involved a lot of intricate design features in a particularly short programme, which made the end result all the more impressive. With many different floorcoverings on show, such as timber, carpet, vinyl, rubber and cork, the project was one that required only the most skilled operatives. We would like to thank Loughton's for their hard work on this project, they have left the client with the most stylish of spaces!"
MACE Project Team