Contractor

Overbury Major Projects

Architect

Perkins & Will

Size

£1.7M

Products

Carpet Tiles, Vinyl, Marmoleum, Magnetic Timber, Rubber, Rugs
Loughton Contracts were appointed by Overbury Major Projects to supply and install all floor coverings to the London offices of multilateral developmental investment bank, EBRD.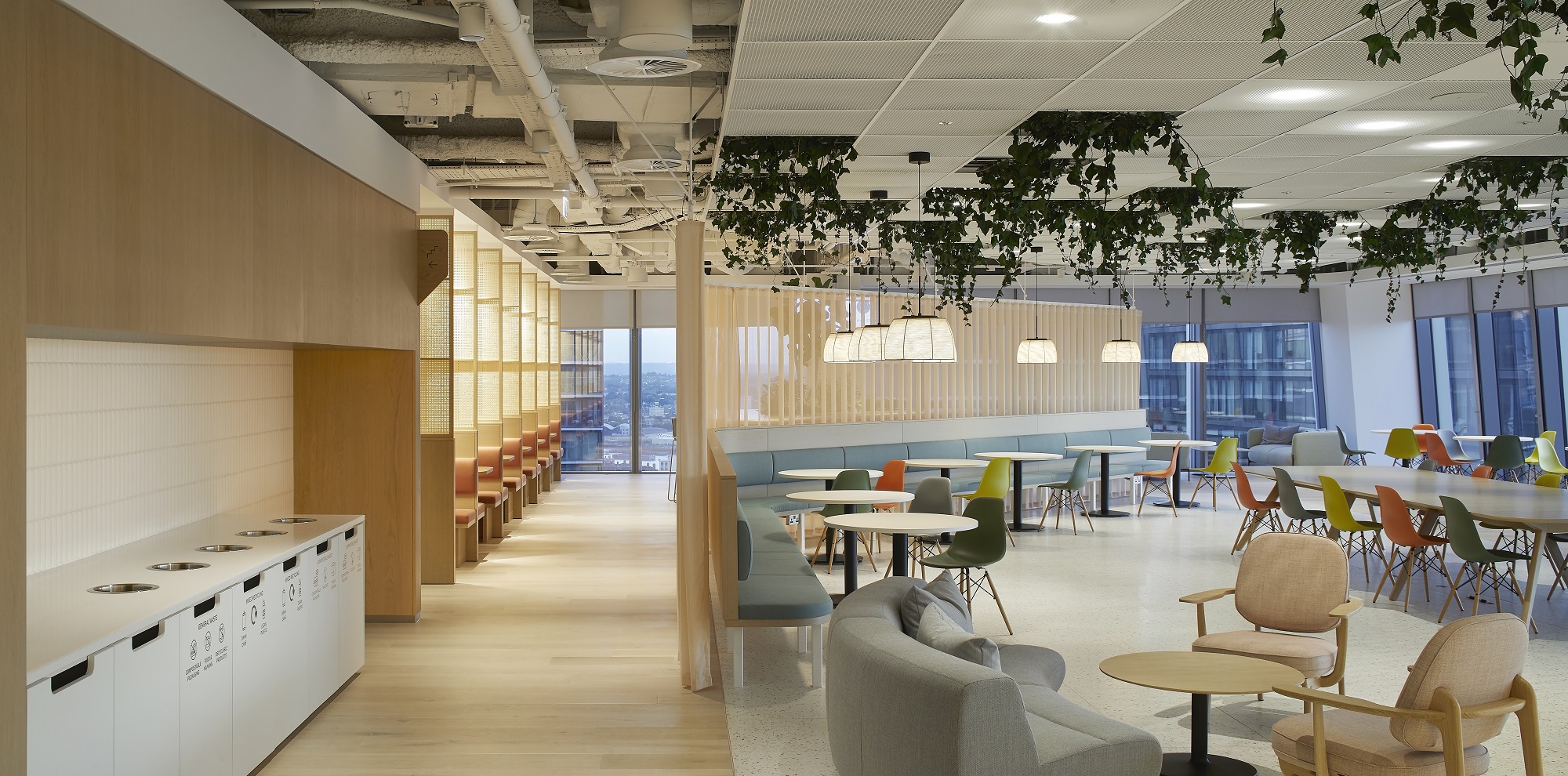 Emphasis was put on sustainability for all aspects of this project. Materials were responsibly sourced, being procured from ISO 14001 certified, and FSC accredited companies. Every material had an Environmental Product Declaration, which tells the life cycle story of a product in a single, comprehensive report. The EPD provides information about a product's impact upon the environment, such as global warming potential, smog creation, ozone depletion and water pollution.
All adhesives were low VOC and we were able to provide documentation to ensure compliance.
Magnetic backed timber was installed to open plan areas, removing the need for adhesive, with the client opting for natural products such as Linoleum to tea-point and back of house areas.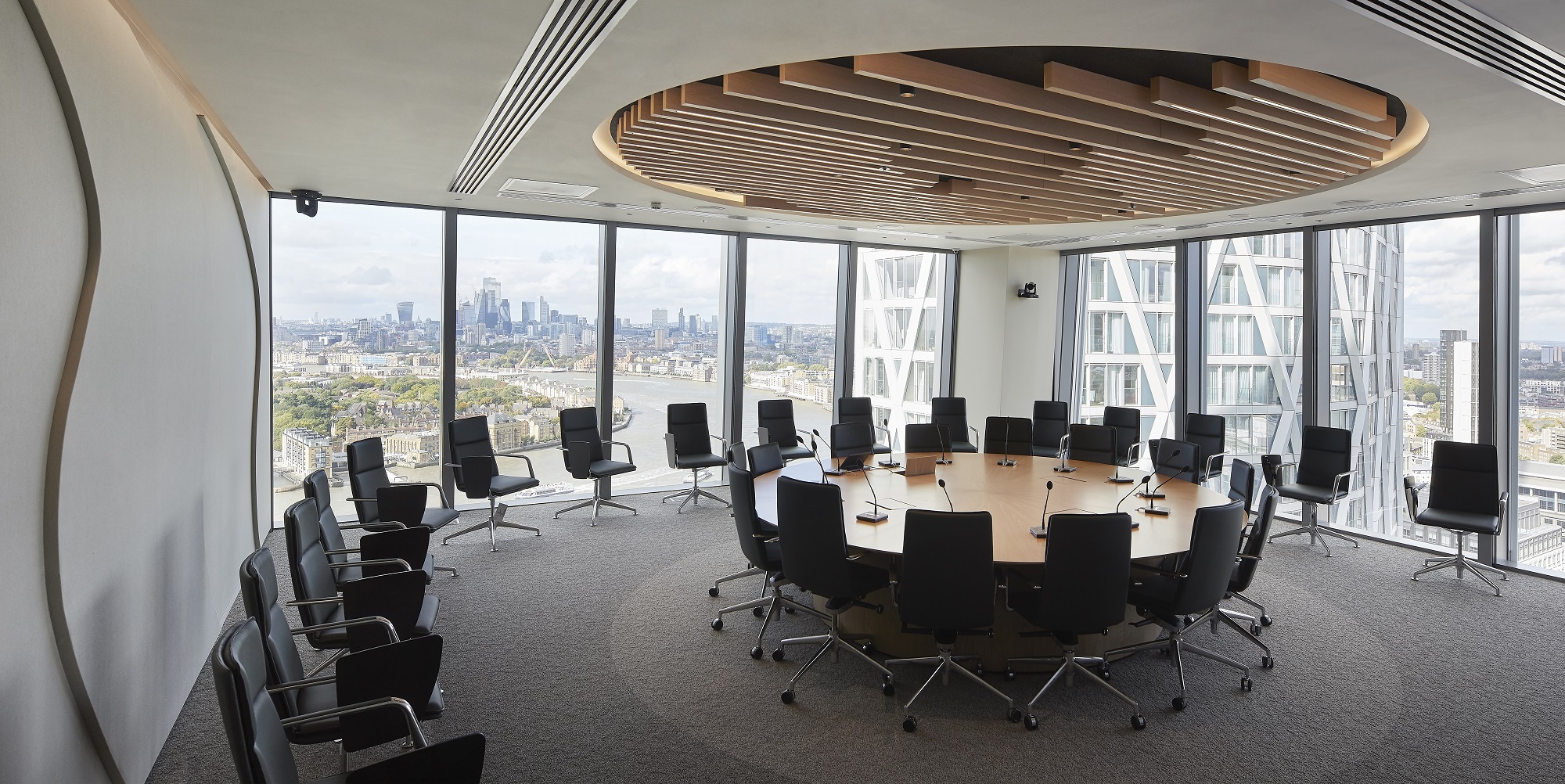 Approximately 4000m2 Tarkett C2C Silver Certified Linoleum was installed – 100% Closed-Loop Recyclable at end of use, potentially saving 21.6 tonnes CO2-eq by recycling with Tarkett
1.5 tonnes Linoleum installation waste collected via Tarkett ReStart scheme for full closed loop recycling back into new Tarkett Linoleum – saving 3.5 tonnes CO2-eq
Approximately 20500m2 specially produced C2C Gold Certified Carpet tiles and 2500m2 standard C2C Silver Certified carpet tiles installed – all 100% closed loop recyclable at end of use, at Tarkett's Carpet Recycling Centre, potentially saving 230 tonnes CO2-eq by recycling with Tarkett.
If these floorcoverings are recycled with Tarkett at the end of their use in this installation, you could divert over 110 tonnes of 'waste' from landfill or incineration, for use as raw material in the production of new Tarkett carpet tiles and linoleum, and in doing so, save over 250 tonnes CO2-eq.
Given a building's lifespan is approximately 60 years, and the average fit-out is every 5-7 years, you could have up to 12 new installations of product in that time. Scaling up the potential savings by installation and recycling circular products, you could be looking at 1300 tonnes of resource and 3000 tonnes CO2-eq saved in that period.
Demonstrating that circularity is the key to reducing carbon emissions in the construction industry and manufacturer Tarkett has this to say…
"The project placed sustainability at its heart from concept to completion, fuelled both by the client and all of the collaborators. For such a large project, it was refreshing that the environmental impacts were considered at all stages. This started with the material selection by Perkins + Will, who looked to utilise fully circular materials where possible and even upgrade a large amount of the carpet tiles to achieve a Cradle to Cradle Gold award.

Not only can all of the Tarkett Ecobase backed carpet tiles and Linoleum material be fully recycled back into new product at the end of their life, we also worked alongside Loughton Contracts to ensure that 1.5 tonnes of Linoleum installation waste was collected through the unique ReStart programme. The end result looks amazing and it is definitely one that the Tarkett team are very proud to have been a part of. Well done to everyone involved!"