Contractor

Parkeray

Architect

IDL : Architects

Size

2000m2

Products

Carpet Tiles, LVT
Our project team worked closely with Parkeray to deliver 2000m2 of new flooring to the new office of global services company, Lloyds Register.
Lloyds Register, a company that specialises in engineering and technology for the maritime industry, wanted to enhance their Southampton based office. The new design featured carpet tiles by leading manufacturer Shaws.
Different colours from their "Shifting Fields" range were used throughout the main office space to subtly highlight different working and breakout areas. The tiles continued into the private telephone booths designed to look like a sea freight container.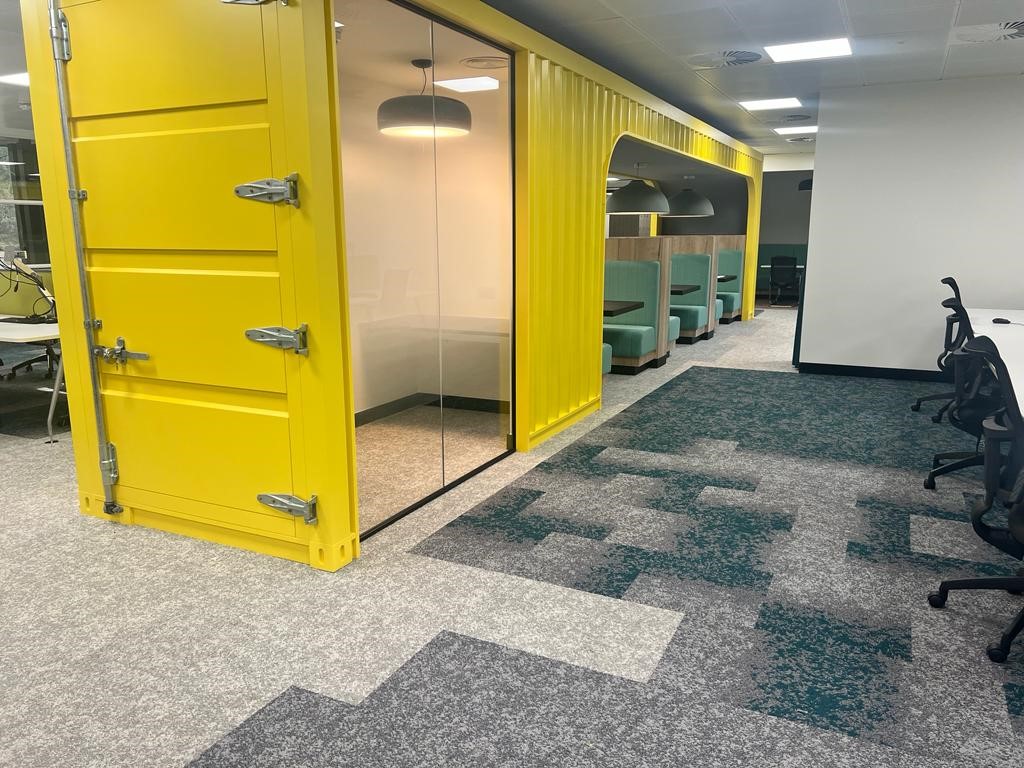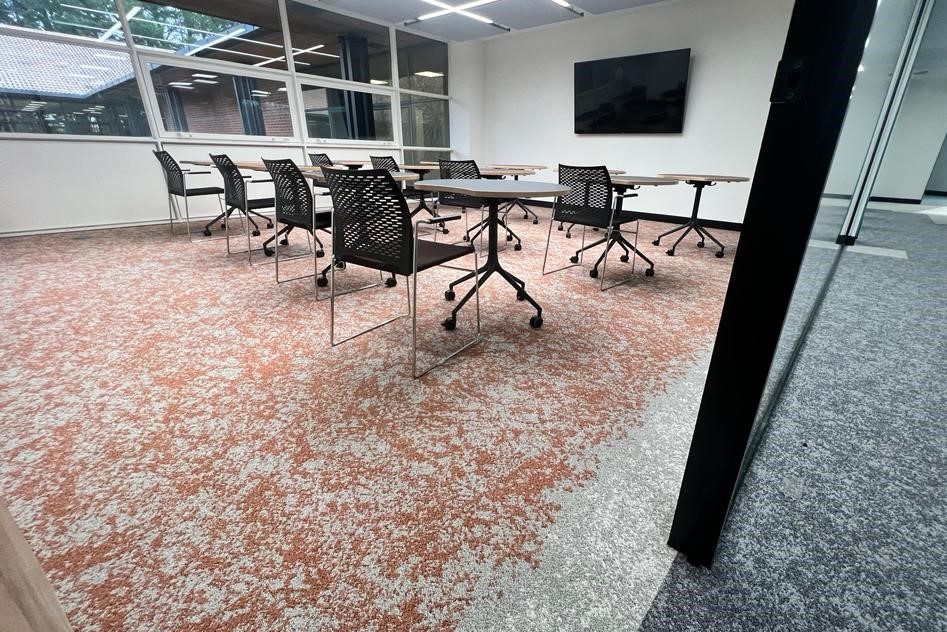 This project was the first in the UK to feature this range manufactured out of Shaws European manufacturing plant. The use of this product through out allowed for seamless transitions without the need for any trims.
The tea points and staff breakout areas feature vinyl tiles from Forbo's "Allura" range. Our install team prepared the sub-floor by installing a 6mm plywood layer before fitting the LVT to ensure a perfectly smooth finish.